Skip to Content
Window Blinds Basic Care & Cleaning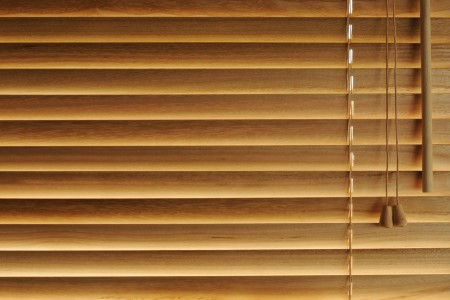 Once you've installed new window blinds in your Fredericksburg home, you'll want to know how to clean and care for them so that they last for as long as possible. There are certain things you should and shouldn't do when cleaning your window blinds if you want them to last.
To learn what to do and not do when cleaning window blinds, enjoy the following care and cleaning tips below from our Fredericksburg window blind company. Keep in mind that it's always best to follow the care and cleaning maintenance instructions that your window blinds manufacturer provides.
Dusting Window Blinds
Do: The best way to give your window blinds light dusting is to use a static dust wand. You can quickly dust most window blinds with a dry, soft cloth or dust wand.
Don't: Don't dust window blinds made of fabric, vacuum them instead.
Vacuuming Window Blinds
Do: Vacuuming your window blinds gives you a deeper clean than dusting. Vacuum your window blinds monthly to keep the dust from coating the louvers.
Don't: Be sure to read the manufacturer's directions about vacuuming your window blinds. Some, such as the Hunter Douglas Luminette® Privacy Sheers, need to be treated more carefully. Don't use a horizontal vacuuming stroke and don't press the brush attachment onto the window blinds too hard.
Wet Cleaning Window Blinds
Do: Some window blinds can be wet cleaned by immersing them in a bathtub with mild detergent. This method is only okay if the manufacturer says it's okay. For instance, wet-cleaning blinds with decorative tapes will damage them.
Don't: Never wet-clean the headrails or window blind hardware.
Spot Cleaning Window Blinds
For all but fabric window blinds, use a soft cloth to spot clean. Add a little dab of mild detergent or dish soap to remove spots.
Fabric window blinds need special care when spot cleaning and some cannot be spot cleaned. Be sure to follow the manufacturer's directions.
Dry Cleaning Fabric Window Blinds
Some window blinds are not exactly shades or window blinds. Some have fabric bands instead, or there are vertical blinds with thick strips of fabric. If you have fabric window blinds in designer styles, they are often dry cleanable.
You can hire a window treatment company to take care of them for you. If you do it yourself, always follow the manufacturer's instructions for your particular window blinds because some fabrics may shrink if dry cleaned.
Give Us a Call Today for Your Free Design Consultation