Skip to Content
Custom Shades & Window Shades Repair in Fredericksburg, VA
Install Shades Through Price Blinds's Trusted Experts
Price Blinds is your leading source for custom window shades that amplify your Fredericksburg, VA home's value, aesthetic appeal, and comfort. With an array of styles and colors available, we offer designed shade fabrics from industry-leading name brands to satisfy every unique preference and requirement our customers may have.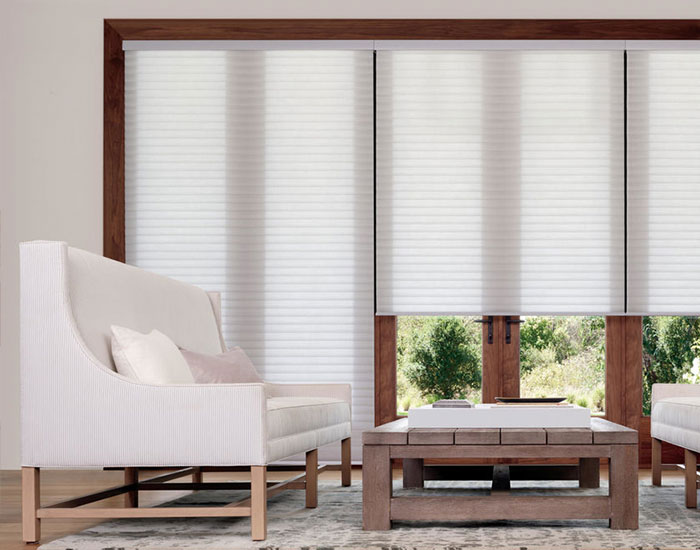 Install Shades With Ample Customization Options
Price Blinds offers designer shade fabrics with a vast collection, including brands like Graber and Norman Window Fashions. With durable and affordable options in our honeycomb, Roman shades, roller shades, and beyond, we install shades that seamlessly blend with your home's style and your unique requirements to ensure long-lasting results.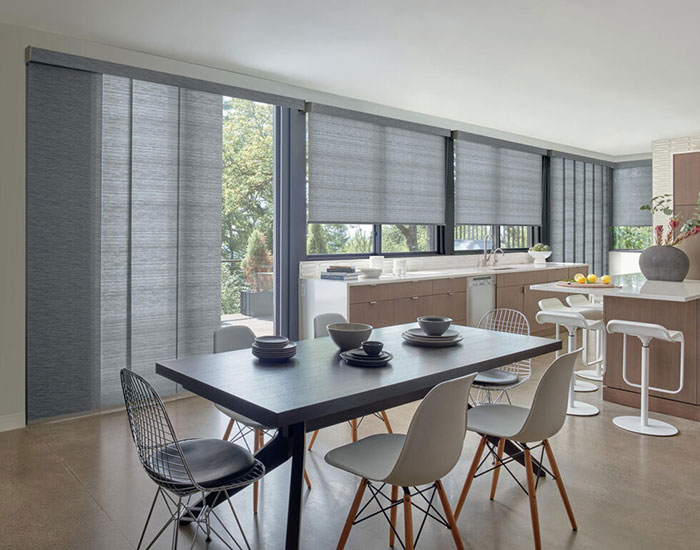 Why Install Custom Shades?
Choosing to install shades is an excellent investment. Shades facilitate light and privacy control in your home while adding aesthetic flare and value to your space. With many different types of window shades available, you can add elegance and performance to your space while enhancing energy efficiency and deterring harmful UV rays that fade your floors and furniture.
How We Install Custom Shades
Price Blinds consists of time-honored shade installation experts. Our team handles every component of the installation process, from measurements and design to installation and all the required adjustments to ensure a precise fit that exudes functionality and style. Furthermore, our team helps you understand proper maintenance and can repair shades should they become damaged.
Repair Custom Shades With Price Blinds
Though our window shades are highly durable, your shades may become impacted by damage or wear. When this occurs, you can rest assured that Price Blinds has your needs covered, as our experts are well-versed in minor to complex services to repair shades and restore the function and beauty of your window treatments.
Types of Custom Shades
At Price Blinds, we understand that no two homes are the same. That's why we offer a wide selection of different types of shades to accommodate varying needs, whether you want to install roller shades, or install Roman shades, our team has you covered with the following options:
Honeycomb/cellular shades
Roller shades
Roman shades
Woven shades
Pleated shades
The Benefits of Custom Window Shades
Our custom window shades boast an array of unrivaled benefits that elevate your home, including the following:
Enhanced privacy and security
Natural light and privacy control
Energy efficiency, insulation, and temperature regulation
Versatile design options
Durability and longevity
Minimized glare
Protection from UV rays, safeguarding your floors and furniture
Increased style and a comfortable ambiance
Can I Install Window Shades Myself?
Choosing to install shades on your own is possible. However, it is not recommended as professional shade installation ensures a precise and secure installation that withstands the test of time. Careful attention to detail and exact measurements are imperative when choosing to install shades, so it's best to leave it to the experts.
How Do You Install Shades and Blinds?
To install shades and blinds, accurate measurements must be taken before mounting secure brackets to the walls ensuring proper alignment. Our experts ensure meticulous attention to detail, ensuring that when we install and adjust shades, they boast smooth operation and effective performance.
How Do You Install Shades Without Drilling?
Drill-free installation is possible for those looking to protect their walls. Using innovative shade installation methods, including cordless or tension shades, we implement tension rods or specialized adhesive brackets to eliminate the drilling process without sacrificing a secure, long-lasting fit.
Why Choose Us?
Price Blinds is backed by years of time-honored experience and a dedication to customer satisfaction. As such, we offer an expansive selection of custom window shades that seamlessly accommodate varying needs, budgets, and requirements, ensuring all Fredericksburg, VA customers have access to the best window treatments for their homes.
Schedule Your Shade Design Consultation Today
With a commitment to the highest quality shades and prompt and effective installation that withstands the test of time, Price Blinds is here to bring value and practicality to your home. Contact our friendly team today to schedule your shade design consultation and experience the magic of our custom window shades.
Give Us a Call Today for Your Free Design Consultation