Skip to Content
CUSTOM FAUX WOOD BLINDS FOR YOUR FREDERICKSBURG, VA HOMES
Wood blinds offer a classic look to match with any home décor. However, they may not be the best fit for all rooms or living situations. Bathrooms, kitchens, and laundry rooms promise higher humidity due to running water, which poses a threat to natural wood. Rooms with full sunlight exposure are also difficult to work with since wood may deteriorate in harsh conditions. Our faux wood blinds are a smart alternative for homeowners worried about the attention that natural wood may begin to require over time. These products are made of highly durable polymer materials that look just like real wood. The team at Price Blinds can help you find exactly what you're looking for when it comes to high quality blinds and shades.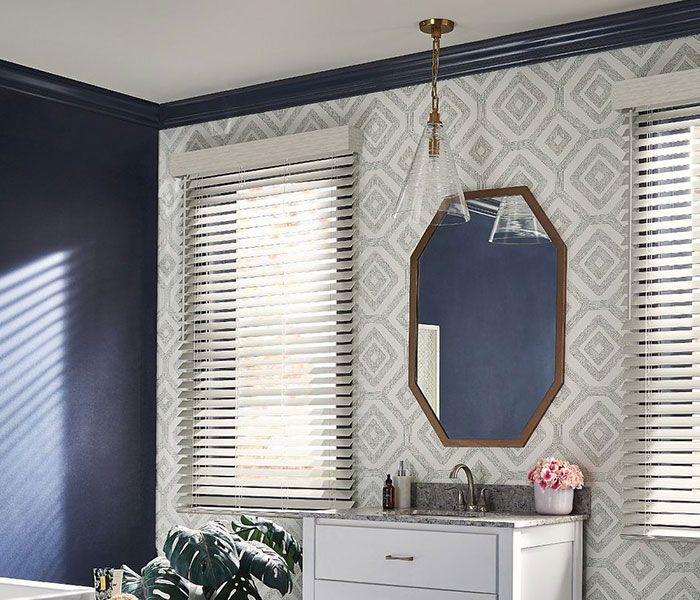 A Convenient Alternative to a Classic Look
You shouldn't have to give up the decorative style you want for your home due to logistic reasons. The charm of wooden décor transforms a house into a cozy, inviting home. Faux wood blinds allow you to achieve the timeless appeal of authentic wood without worrying about aging or humidity restraints. They are a convenient option for all homeowners to consider in their hunt for the perfect blinds. Our high-quality faux wood blinds offer the following benefits:
Easy care and cleaning
Durability of advanced modern-day materials
Moisture-resistant
Guaranteed not to fade, yellow, warp, or bow
Will not visibly age over time
Wide range of solid color finishes available
Realistic wood finishes available
Operating and decorative upgrades available
Call Us Today to Learn More About Our Faux Wood Blinds
Natural and faux wood blinds offer different benefits and characteristics, making them a perfect fit for different environments. Faux wood blinds are an overall useful solution for anyone who prefers the natural look of real wood without the constraints. If you think these may be a good fit for your home, give one of our team members a call today. We would be happy to set up a free consultation to discuss your needs and answer any questions you may have.
Give Us a Call Today for Your Free Design Consultation