Skip to Content
Real Wood Shutters for Your Fredericksburg, VA Home
Are you looking for a way to add a touch of elegance and sophistication to your Fredericksburg home? If so, real wood shutters from Price Blinds may be the perfect solution. Our Heritance® Hardwood shutters are made from the highest quality materials and are designed to last a lifetime. These rapidly renewable window treatments aren't just beautiful – they're also a sustainable way to show that you care about the environment.
Get in touch with our team at Price Blinds today to learn more about our real wood shutters in Fredericksburg or to request an estimate for your home.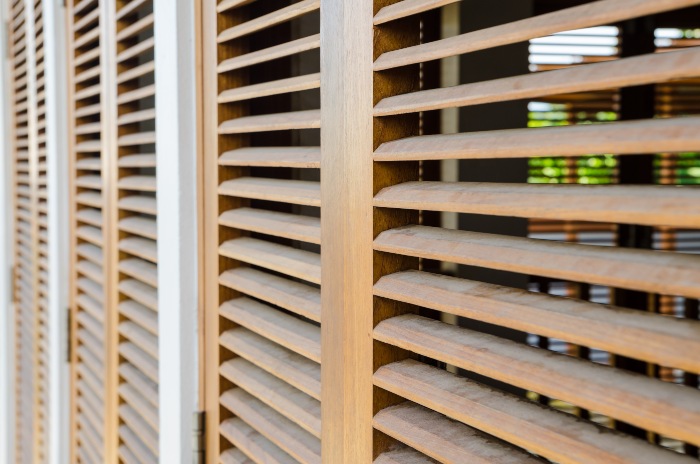 Real Wood
While many synthetic materials are beginning to gain popularity for window treatments, real wood is still a tried and true favorite. One of the main benefits of wood is that it can be painted or stained to perfectly match your home's existing décor. Our team at Price Blinds will work with you to find the perfect color and finish for your new shutters.
Natural Aesthetic
One of the best features of real wood shutters is their timeless, natural aesthetic. Wood has a way of bringing the outdoors in, and can make any room in your Fredericksburg home feel more open and inviting. They are also perfect for light filtering, allowing you to control the amount of sunlight that enters your home.
Key Features
Genuine Hardwood: This beautiful material is hand-selected for consistent color and grain, then manufactured with meticulous attention to detail.
Integra™ Finish: These shutters are enhanced by a durable, protective finish that resists fading, staining, and scratches while allowing the wood's natural beauty to shine through.
Superior Craftsmanship: From start to finish, our shutters are made with the utmost care and quality.
Endless Color Possibilities: Show off your unique style with our wide range of colors. Your real wood shutters can be painted or stained to match your tastes.
Speciality Shapes: No window is too odd or unusual for our shutters. We can customize your shutters to fit any size or shape.
Arbor Day Foundation®: For every Heritance® Hardwood shutter purchased, the company Hunter Douglas donates the Arbor Day Foundation®. This organization is devoted to the protection and preservation of rainforests and trees.
3 Rooms Your Wood Blinds Could Be Perfect
Living Room
The living room is one of the most important rooms in your home. It's where you entertain guests, relax with family, and make memories. You want this space to be warm and inviting, and wood blinds can help you create that atmosphere. The natural beauty of the wood will add a touch of elegance to your living room, and you can choose from a variety of colors to create the perfect look.
Bedroom
Your bedroom should be a haven, a place where you can go to escape the stresses of the day. Wood blinds can help create that feeling of peace and tranquility. The soft, natural colors will give your bedroom a calming effect, and the light-filtering properties of wood blinds will help you get a good night's sleep.
Den
The den is often the most used room in the house. It's where you watch TV, play games, and spend time with your family. You want to make this space comfortable and inviting, and wood blinds can help you do just that. The rich colors and natural beauty of the wood will give your den a warm and cozy feeling, making it the perfect place to relax.
Call Today for Real Wood Shutters in Fredericksburg
If you're interested in adding real wood shutters to your Fredericksburg home, you can rely on our expert team at Price Blinds. We are more than happy to help you choose the perfect shutters for your space and budget. Get in touch with us today to learn more about real wood shutters or to request an estimate.
Give Us a Call Today for Your Free Design Consultation