Skip to Content
Window Shutters Installation in Fredericksburg, VA
Custom, Low-Maintenance Shutters for Your Home
Finding the perfect brand and style of shutters is easy with our Fredericksburg shutter company at Price Blinds. We carry durable Plantation Shutters and Polycore Shutters, contributing a beautiful, elegant appeal to your home or office. Built to last, each style we offer and install withstands the test of time.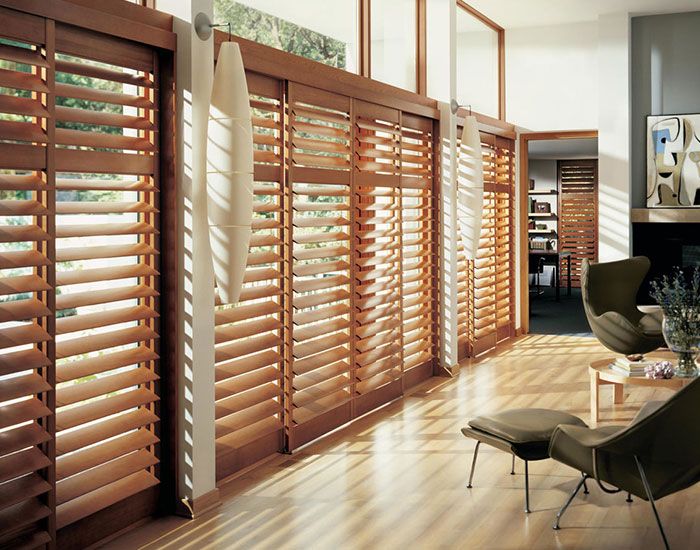 Redefining Window Shutters Customization
Our shutter company is a local distributor of interior shutters, so we can help you find the perfect hand-crafted styles in genuine hardwoods, such as basswood and poplar, or synthetic materials. Plus, our window treatment company provides personalized design consultations where we can show you samples of our interior shutters to facilitate your design process.
Window Shutter Installation Consultation
Our custom shutter installation begins with an in-depth consultation to learn about your style preferences and functionality goals. Our experts guide you through our material selection, providing ample materials, styles, and finishes to choose from and allowing you to examine the construction and quality of our shutters before installation.
Custom Plantation Shutters
Our high-performance Plantation shutters are available in several slat widths and a range of beautiful finish colors. Additionally, we offer and install accessories, including motorized louver tilts. Our Plantation shutters are fully customizable, ensuring a seamless fit that integrates with your other home window treatments.
Easy-Care Synthetic Shutters
Our durable and beautiful synthetic shutters are popular with home-buyers and owners alike. If and when you decide to sell your home, you'll reap the benefits of a high return on investment due to your synthetic shutters, as these fixtures boast more value than any other available window treatment.
Window Shutters Maintenance
Price Blinds' window shutters are inherently easy to care for, with minimal maintenance requirements. A simple cleaning routine that includes dusting and the occasional full wipe-down using a soft rag or cloth is enough to keep them looking flawless. Additionally, our experts help guide you through proper maintenance practices upon installation.
Benefits of Custom Window Shutters
Custom window shutters exude an array of unrivaled benefits, including:
Energy-efficient with increased insulation and minimized heat retention
Increased security and privacy
Aesthetic appeal that increases your property value
Easy to adjust
Moisture-resistant
Long-lasting and durable
Increased light and air control
Customizable to accommodate your unique needs
Versatile design options from traditional to modern
Why Choose Us
Price Blinds is Fredericksburg, VA's leading provider of custom window shutters. From Plantation shutters to synthetic shutters and beyond, our experienced designers provide all you need to know about window shutters. Backed by decades of experience, we ensure a seamless fit that elevates the value and comfort of your home.
Are Custom Shutters Worth It?
Custom window shutters are a high-value investment that promises numerous unrivaled benefits. From a precise fit to increased style and functionality that doubles as an energy-saving tactic that makes your home more comfortable, custom window shutters are the addition your home needs
Can Window Shutters Be Fitted to Any Window?
At Price Blinds, we are in the business of total customization. No matter the size or type of windows in your home, we install window shutters with tailor-made solutions that ensure a proper fit and optimal style.
The Difference Between Regular and Plantation Shutters
While traditional shutters and plantation shutters have similar benefits, the louver size differs. Plantation shutters have larger, wider louvers for a more airy, open appeal. In contrast, traditional custom shutters offer more narrow louvers. Both are excellent. The choice comes down to aesthetic preference.
Schedule Your Window Shutters Consultation Today
If you're ready to experience the benefits of custom window shutters and the time-honored professionalism that sets Price Blinds apart from the competition, our experts are here to make it happen. Contact our friendly team today to schedule a personalized design consultation and install your window shutters.
Give Us a Call Today for Your Free Design Consultation